 Open Badge Ecosystem for the Recognition of Skills in Research Data Management & Sharing
OBERRED Training: Creating a whole new ecosystem
In the context of Open Science, sharing data generated or used by research teams represents a new area that implies new competencies and it becomes now necessary to identify, evidentiate and accredit those new skills towards stakeholders of scientific research. You can visit all our moocs here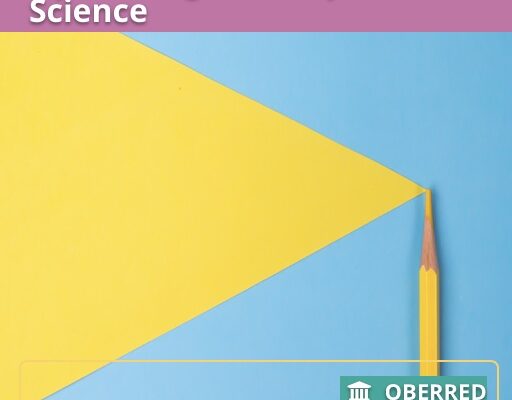 MOOC 1: Open Badges for Open Science
The Open Badges for Open Science MOOC is a course for persons working or interested in the field of Research Data Management (RDM). It is one of three MOOCs provided by the OBERRED project, co-funded by the Erasmus+ Programme of the European Union.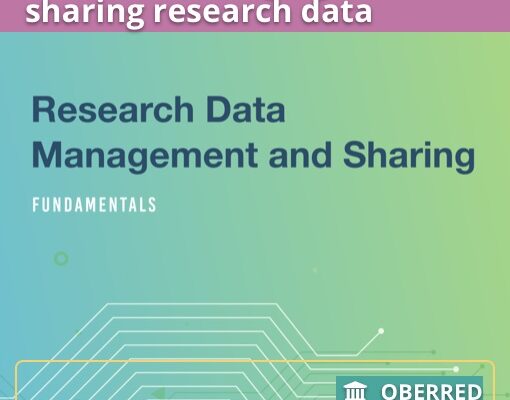 MOOC 2: Basics of managing and sharing research data
The scientific world has embrace digital technology in its research, publication and communication practices. It is now technically possible to open up science to the greatest number of people, by providing open access to publications and - as far as possible - to research data.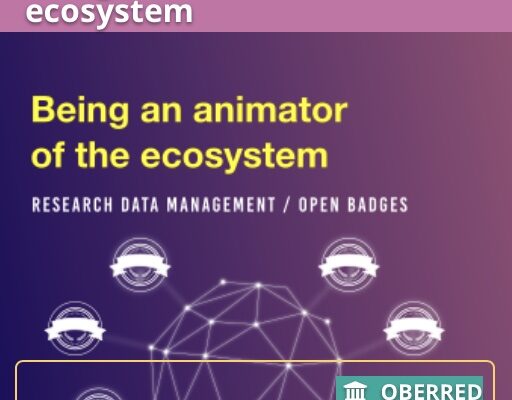 MOOC 3: Being an animator of the ecosystem
This course is oriented towards the skills expected of the animator in the ecosystem Research Data Management (RDM) / Open Badges (OBs).
ABOUT THE TRAINING

OPEN BADGES & DATA RESEARCH

2 MONTHS
MOOC training program 2 "Basics of managing and sharing research data"
First contact session (face to face or virtual). The responsible of the MOOC (probably an OBERRED consortium member) presents the project and the training with emphasis to the focused competences and the link between competences, activities in the MOOC and de model of evaluation (mainly self-evaluation?)
Central part totally virtual with the possibility to contact the MOOC responsible.
Second (final) contact session to comment the MOOC development, the task of OBERRED facilitators, and pre-planning of the building process of the Open badge ecosystem.
About the design: CBT is based in two crucial points:
The clarity of the competences. (Intended and easily evaluable actions)
The constant contact between competences, learning activities and evaluation.
MAIN GOALS
ANIMATION OF THE ECOSYSTEM
The ecosystem is an animated (awareness, training, intermediation) by facilitators within the network of partners
MANUFACTURING & DISTRIBUTION
The manufacturing and management of badges ("backpacks") are exteranlized
DISPLAYING
The badges will be proposed through partners and stakeholdersplatforms and of course, once attributed
will be at the disposal of the badges for display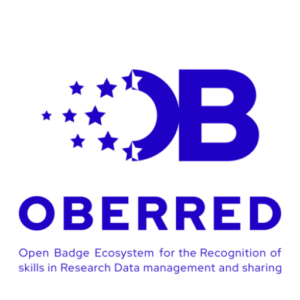 ABOUT OBERRED
Oberred is a European Erasmus+ project in the field of open science that aims to create an open badge ecosystem for the recognition of skills in sharing research data

FUNDED BY
This project has been funded with support from the European Commission. This publication reflects the views only of the author, and the Commission cannot be held responsible for any use which may be made of the information contained therein.