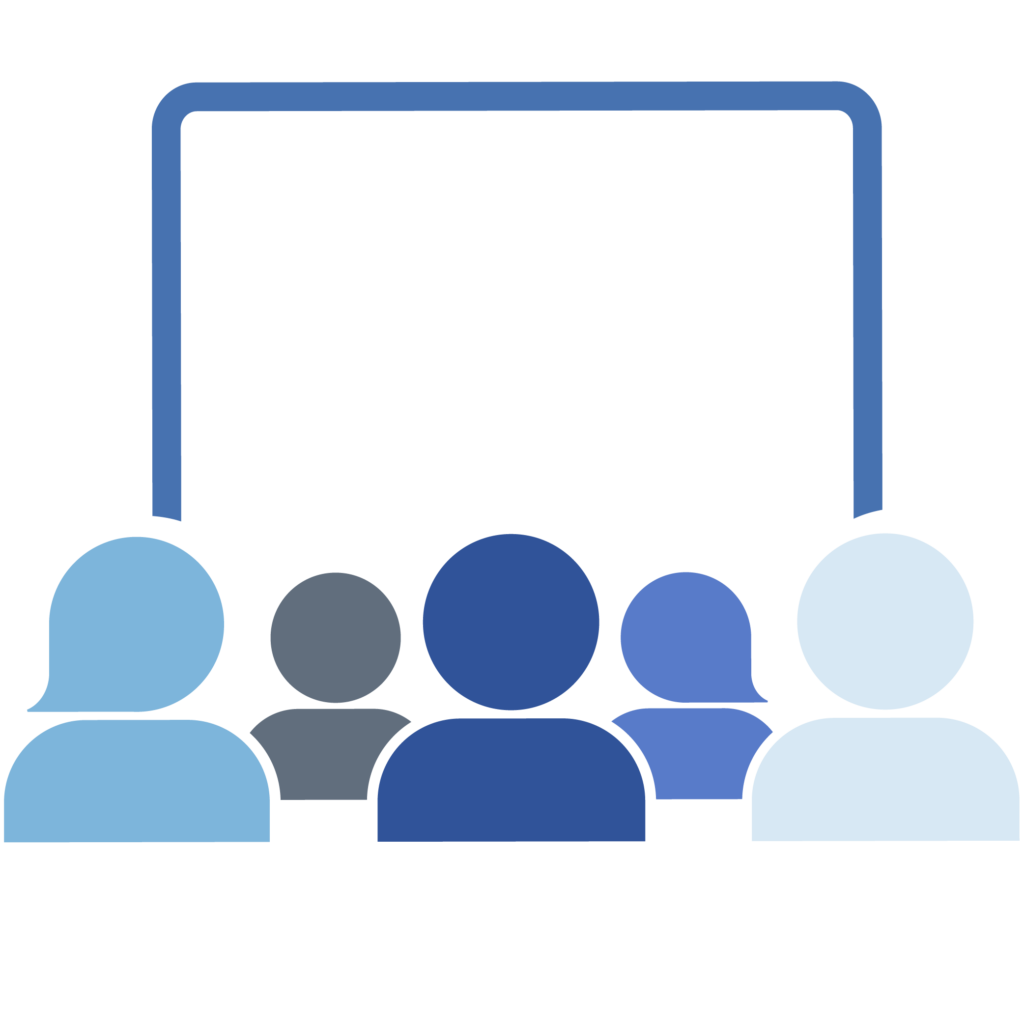 OBERRED
TRAINING
                                           Creating a whole new ecosystem 

VISIT OUR MOOCs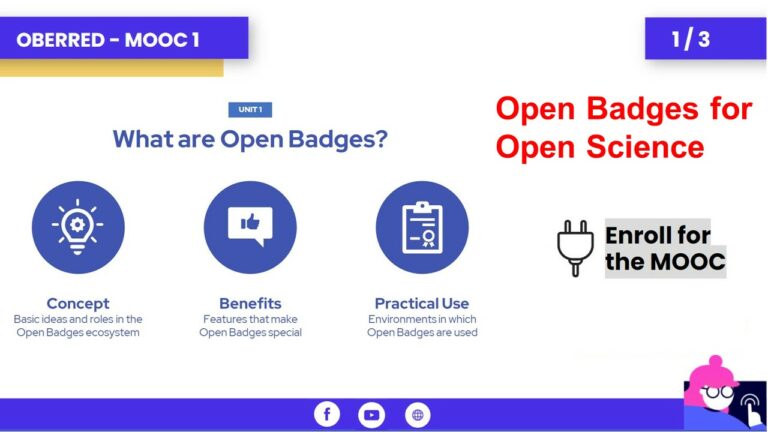 Click here to ENROLL for this MOOC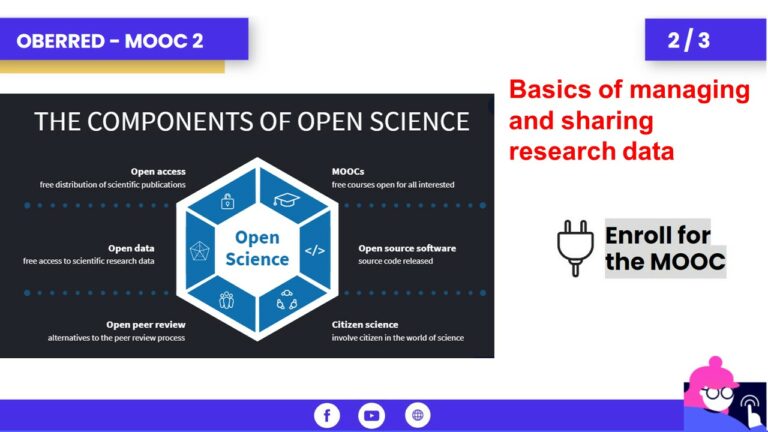 Click here to ENROLL for this MOOC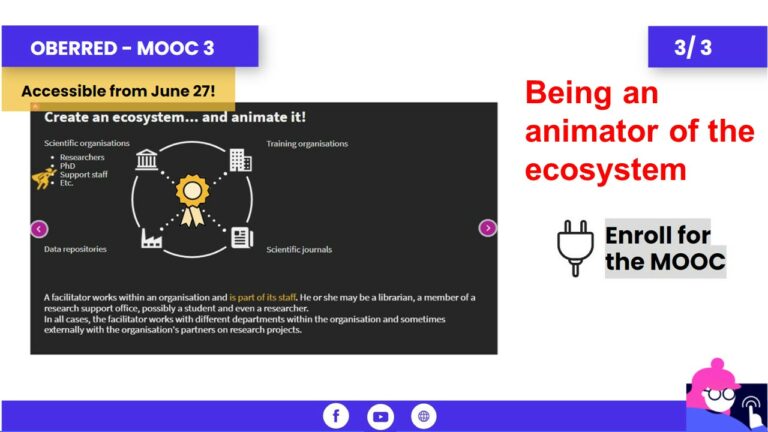 Click here to ENROLL for this MOOC

ABOUT THE TRAINING

 OPEN BADGES & DATA RESEARCH        

 2 MONTHS
MOOC training program 2 "Basics of managing and sharing research data"
First contact session (face to face or virtual). The responsible of the MOOC (probably an OBERRED consortium member) presents the project and the training with emphasis to the focused competences and the link between competences, activities in the MOOC and de model of evaluation (mainly self-evaluation?)
Central part totally virtual with the possibility to contact the MOOC responsible.
Second (final) contact session to comment the MOOC development, the task of OBERRED facilitators, and pre-planning of the building process of the Open badge ecosystem.
About the design: CBT is based in two crucial points:
The clarity of the competences. (Intended and easily evaluable actions)
The constant contact between competences, learning activities and evaluation.
MAIN GOALS
ANIMATION OF THE ECOSYSTEM
The ecosystem is an animated (awareness, training, intermediation) by facilitators within the network of partners
MANUFACTURING & DISTRIBUTION
The manufacturing and management of badges ("backpacks") are exteranlized
DISPLAYING
The badges will be proposed through partners and stakeholdersplatforms and of course, once attributed
will be at the disposal of the badges for display